Product successfully added to quote!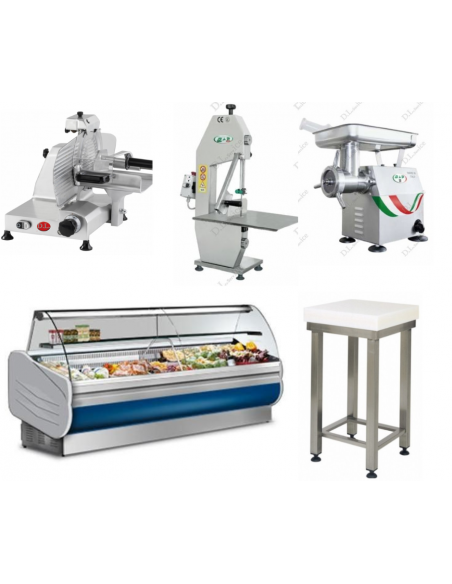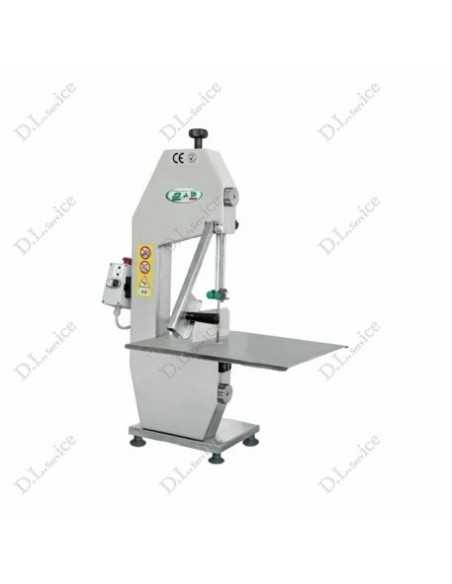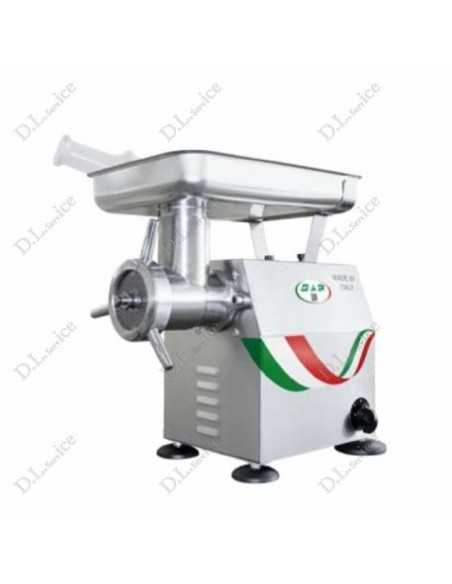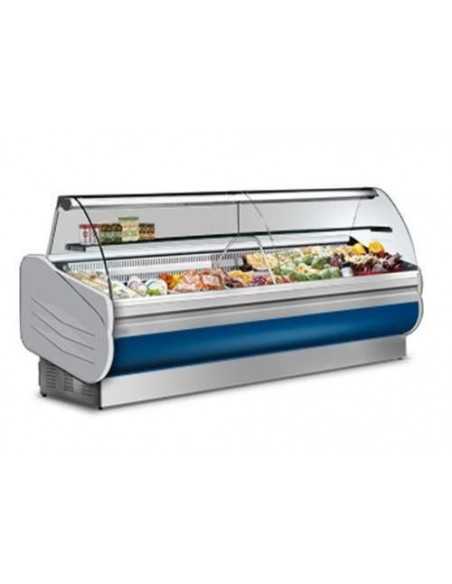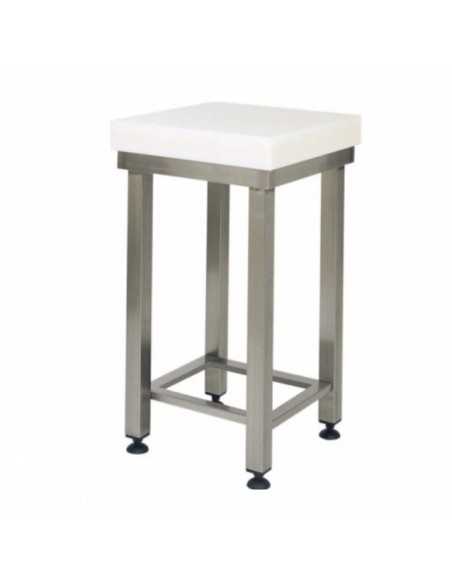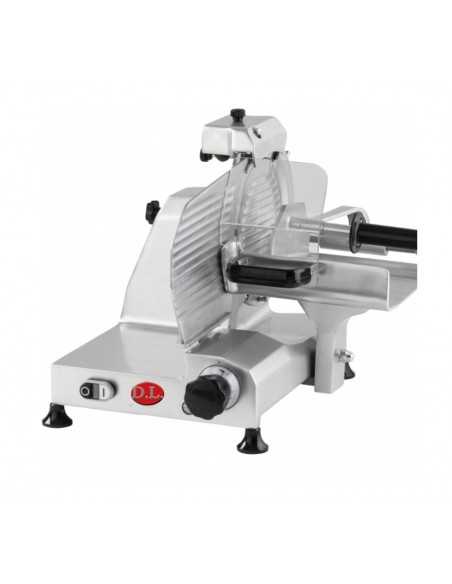 Macellery kit
K-IT-DL2020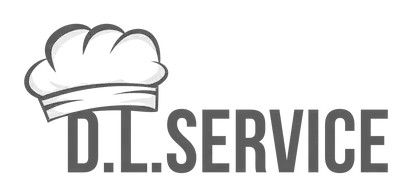 €5,376.58
Senza tasse
€6,559.43
Con tasse
Tax excluded
Macellery kit composed of : Semi-ventilated meat bench cm 200 - polyethylene strain cm 40 x 40 - Bone bandsaw painted blade length 155 - Meat slicer Ø 300 - Tritacarne 32
Refrigerated food counter Modello S80200VVC
PRODUCT INFORMATION
Food
SALINA80VC Series
Product size
cm 200x 90 x 126.2 h
TECHNICAL DATA
Temperature
+3°C - +5°C
Climate class
3
Power total absorbed
W831 - 3.35
Power absorbed lighting
N°/W 1 x 58
Exhibit surface
1.1 m2
Volume reserve
332
Number of doors
2
GENERAL FEATURES
Technology, design and production "Made in Italy"
Contents
Ideal for narrow environments
Easy installation
Low energy consumption and low environmental impact
White prepainted sheet metal tank (suitable for food contact) with polyurethane foam insulation without the use of CFC
Anti-fog system with electrical resistance
Non-channel
Semiventilated Refrigeration
Thermoformed and insulated shoulders with tempered glass flank (often 40 mm cad.)
Electronic control panel
Refrigerated reserve
Lighting lamp with LED
Stainless steel worktop
White painted sheet display, atoxic, suitable for food
Vaschetta evapora-condensa manual, extractable
Stationary break
Norma CE
Warranty 12 months
Stool and stool Modello CCP8000
| | |
| --- | --- |
| Stool and strain | CCP8000 |
| Product size | cm 40 x 40 x 88h |
| Norma | CE |
| Warranty | 12 months |
GENERAL FEATURES
Polyethylene strain and stainless steel stool
AISI 304 stainless steel frame
For strains, stools or special measures, ask for a quote
Bone bandsaw Modello SO155V
PRODUCT INFORMATION
Bone bandsaw
SO155V
Product size
cm 44 X 37 X 81 h
Packaging dimensions
cm 90 X 52 X 40 h
Weight
34
TECHNICAL DATA
Blade length
155 cm
Max cut height
25 cm
Useful cutting height
15 cm
Cutting width
17 cm
Work plan
33 x 33 cm
Pulse diameter
190
Power engine
hp 1 Kw 0.75

Power supply

Triphase 400V-50Hz
GENERAL FEATURES
Painted aluminium
Stainless Steel Worktop
Recording tent
Built-in cutter
Low Voltage Card 24V
Basic plot
Protection rating IP 65
8-16 mm series blade for fresh and frozen cut
Norma CE
Warranty 12 months
Professional slicer Modello F300TCVR
PRODUCT INFORMATION
PRFESSIONAL AFFECTIVE
F 300 TCVR
Ideal for:
Ideal for meat slicing
Product size
Cm 52 x 61 x 50 h
Net weight
KG 24
Warranty
24 months
Norma
CE
Origin
Italy
TECHNICAL DATA
Blade diameter
300 mm
Spins blade per minute
r.p.m. 300
Thickness cut
mm 0 ÷ 16
Useful cutting
mm 215 x 210
Sharpener
Fixed

Power supply

Monophase 230V-50Hz

Power engine
0.245 kW - Hp 0.35
Engine
Ventilated
GENERAL FEATURES
Built in anodically treated aluminium alloy has the advantage of rapid cleaning and absolute hygiene
The cut thickness regulator from 0 to 16 mm is very sensitive and allows a decimal adjustment
Easy-to-assemble cutting machine simplifies user work while maintaining the perfect cutting of the product
The plate mounted on ball bearings has an exceptional smoothness and allows to cut cold cuts, roasts, cheeses, fish, hard meats and more
Graduated manopola
Food contact suitability is guaranteed by the Moca-Declaration certification of conformity in materials and objects in contact with food.
Mincer meat TC32 Modello TC32P
PRODUCT INFORMATION
Tableware
TC32P
Product size
cm 70 x 28x 43 h
Packaging dimensions
cm 60 x 35x 55 h
Weight
KG 42
TECHNICAL DATA
Bocca

Ø 32

Input Colle

Ø

76 with hand saver
Production
600 kg/h
hopper dimensions
39 x 29 x 7 h
Power engine
2.2 kw - hp 3

Power supply

Triphase 400V-50Hz
GENERAL FEATURES
External stainless steel grinding group
Stainless steel hopper with hand saver
Reverse of gear
Uncovered motor
Easily removable hopper
Cutting system composed of : propeller, knife, plate and flyer
Base on 4 plastic feet
Warranty 12 months
Norma CE
This is New Tab Made by Freelancer Today date 26/02/2023 is showing that this is working fine and js error is coming from third party and because of that now issue. 

SHIPMENTS AND DELIVERIES
The purchased goods will be delivered by our couriers to the address provided by the customer during the order, and will be accompanied by DDT (Transport Document), while the invoice will be sent electronically.
The customer will be notified by telephone by the courier to arrange delivery, therefore it is important that the customer provides a telephone number when ordering where he always answers.
It is not possible to postpone the delivery beyond 48 hours from the notice. In case of absence of the Customer on the day and place agreed with the carrier (and in any case in the event of the Customer being unable to be found once they have been shipped) the goods will be deposited in the local warehouse of the courier and the storage status will be opened. In this case, the expenses that the D.L.Service Div. E-Commerce will incur for this service will be charged to the Customer
The couriers deliver at street level and if you need deliveries to floors, porterage services or disadvantaged areas it is necessary to communicate this when ordering..
WHAT TO DO ON ARRIVAL OF THE GOODS
All the products that leave the warehouses are perfectly packed. The couriers, before loading the packages on the truck, inspect them to verify that they are perfectly intact, after which they load.
At the time of delivery, the customer is required to check that the packaging is intact (not wet, laundry, folded, without platform or other)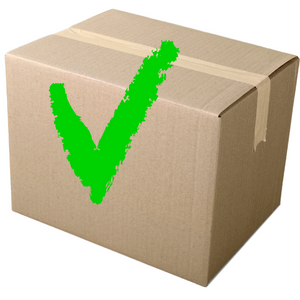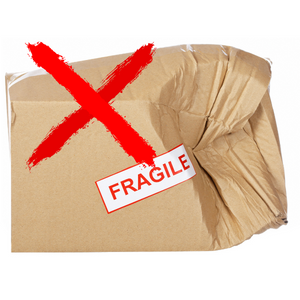 If the package is tampered with, broken or otherwise, it is required to report it to the courier who made the delivery and to accept the goods with ""RESERVE OF INSPECTION FOR ..... " describing in detail the damage found on the appropriate accompanying document that the customer will have to sign. .

If the courier has a PDA, the customer must photograph the screen of the PDA with the clearly legible signature and the specific reserve affixed.

If the courier does not accept this procedure, the customer is required to reject the package
IMPORTANT: La riserva specifica è importante in quanto nel momento c'è un danno alla merce, si apre una pratica di risarcimento danno, in questo caso il prodotto può essere sostituito perchè coperto da assicurazione. he compensation procedure cannot be opened if the customer makes the generic reservation.
ATTENTION! If the customer does not accept the goods without specific reserve and will sign the document for any reason certifying that the package has arrived intact or adding a generic reserve, ,the customer will not be able to claim any damage due to transport to the D.L.Service Div. E-Commerce.
TERMS OF PAYMENT: You will be able to pay for the products ordered on our portal using the following payment methods
_______________________________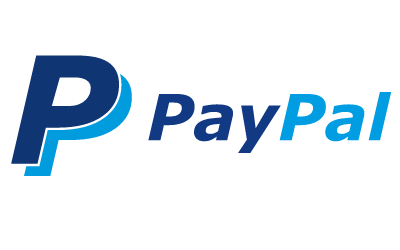 1) PAYPAL
D.L.Service Div. E-Commerce provides all the security and speed of payment through Paypal, a secure means of sending money, because it is possible to pay without sharing credit card data.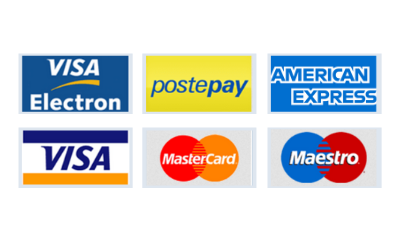 2) CREDIT CARD
By choosing payment by credit card you will be automatically directed to the website of the bank that will handle the transaction. The accepted credit cards are all those that rely on the Visa, MasterCard, American Express, CartaSi, Maestro circuit. The security of the transaction is guaranteed by a data encryption system that uses SSL (Secure Socket Layer) certificates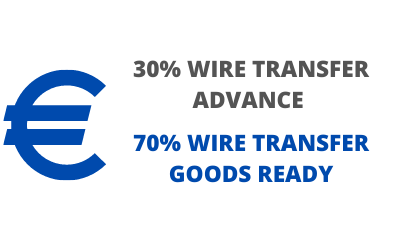 3) 30% ADVANCE PAYMENT WITH 70% BALANCE WHEN GOODS READY
By choosing this payment method you will have to pay 30% of the total order and the remaining 70% when the goods are ready for shipment. In this case, the customer will be notified two days before shipment in order to issue the balance transfer.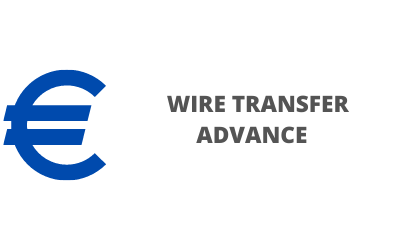 4) ADVANCE BANK TRANSFER
If you prefer to pay by bank transfer, you must send the accounting copy via email: info@ristorazione-refrigerazione.it or via WhatApp to n. +39 389 7940545. The purpose of the transfer must include the order number