Product successfully added to quote!
Gas cooker - No. 6 fires - Power kW 2 x 7.5 - 3 x 5.5 - 1 x 3.5 - Dimensions cm 120 x 70,5 x 90 h
L-OSS-CF6-712GP

€3,919.19
Senza tasse
€4,781.41
Con tasse
€4,040.40
Senza tasse
Tax excluded
Shipping times: from 3 days to 15 working days
Gas cooker - Model CF6-712GP - No. 6 fires - Power kW 2 x 7.5 - 3 x 5.5 - 1 x 3.5 - Static gas oven cm 107 x 55 x 34 h - Oven temperature 150÷300°C - Power Total Kw 46 - kCal 39.560 - Gas supply - Dimensions cm 120 x 70,5 x 90 h
PRODUCT INFORMATION
Gas cooker
CF6-712GP
Line with depth
Cm 70
Product size
Cm 120 x 70,5 x 90h
Net weight
KG 197
Warranty
12 months
Norma
CE
Origins
Italy
TECHNICAL DATA
Burners
NO 6
Power
2 x 7.5 + 3 x 5.5 + 1 x 3.5 Kw
Power supply
GPL - METANO
TECHNICAL DATA
Oven dimensions
Cm 107 x 55 x 34
Type
States
Grid
NO 1
Grid dimensions
Cm 105 x 53
Power oven
11 Kw
Temperature
150 ÷ 300 °C
Power supply
GPL - METANO
Door door
Cieca
GENERAL DATA
Power total gas
Kw 46 Kcal/h 39.560
INFORMATION
This product is the most complete of the "small" professional lines, the largest for robustness, reliability, safety and modularity.
Line made of 18/10 stainless steel finely satin: a great confirmation of the attractive and versatile style.
The ideal line for all catering professionals looking for a faithful and safe partner, for those who require maximum performance even in kitchens of special or special dimensions, with the pleasure of aesthetics.
GENERAL FEATURES
Model made of stainless steel CrNi 18/10 AISI 304, with 2 mm thick top, Scotch-Brite surface satin finish, chromed details, rounded profiles
Plans equipped with rear rack
IPX5 water protection knobs
Model - Gas cooker with gas oven, for professional use
fumes with half-flake ignition, taps with safety valve and thermocouple
Modifying flame burners, extractable liquid harvesters
Gas capacious oven with large door
Equipped with piezoelectric ignition
Baking temperature adjustment
Unloading fumes on the back, made completely safe
Maintenance - Facilitated thanks to simple disassembly front dashboard and removable basins
Equipment - Nozzles for gas change
Height adjustable feet
*POWER SUPPLY

*Gas

* MOBILE TYPE

* With mobile

*N. fuochi*

*N.6*

*SERIES

* Depth 70 cm

*Tipologia Forno*

*Gas*
This is New Tab Made by Freelancer Today date 26/02/2023 is showing that this is working fine and js error is coming from third party and because of that now issue. 

SHIPMENTS AND DELIVERIES
The purchased goods will be delivered by our couriers to the address provided by the customer during the order, and will be accompanied by DDT (Transport Document), while the invoice will be sent electronically.
The customer will be notified by telephone by the courier to arrange delivery, therefore it is important that the customer provides a telephone number when ordering where he always answers.
It is not possible to postpone the delivery beyond 48 hours from the notice. In case of absence of the Customer on the day and place agreed with the carrier (and in any case in the event of the Customer being unable to be found once they have been shipped) the goods will be deposited in the local warehouse of the courier and the storage status will be opened. In this case, the expenses that the D.L.Service Div. E-Commerce will incur for this service will be charged to the Customer
The couriers deliver at street level and if you need deliveries to floors, porterage services or disadvantaged areas it is necessary to communicate this when ordering..
WHAT TO DO ON ARRIVAL OF THE GOODS
All the products that leave the warehouses are perfectly packed. The couriers, before loading the packages on the truck, inspect them to verify that they are perfectly intact, after which they load.
At the time of delivery, the customer is required to check that the packaging is intact (not wet, laundry, folded, without platform or other)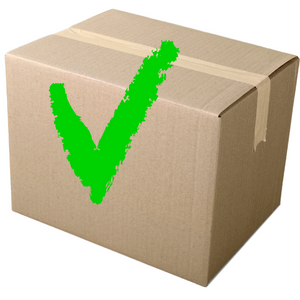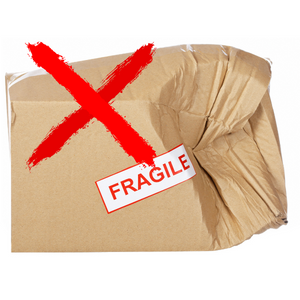 If the package is tampered with, broken or otherwise, it is required to report it to the courier who made the delivery and to accept the goods with ""RESERVE OF INSPECTION FOR ..... " describing in detail the damage found on the appropriate accompanying document that the customer will have to sign. .

If the courier has a PDA, the customer must photograph the screen of the PDA with the clearly legible signature and the specific reserve affixed.

If the courier does not accept this procedure, the customer is required to reject the package
IMPORTANT: La riserva specifica è importante in quanto nel momento c'è un danno alla merce, si apre una pratica di risarcimento danno, in questo caso il prodotto può essere sostituito perchè coperto da assicurazione. he compensation procedure cannot be opened if the customer makes the generic reservation.
ATTENTION! If the customer does not accept the goods without specific reserve and will sign the document for any reason certifying that the package has arrived intact or adding a generic reserve, ,the customer will not be able to claim any damage due to transport to the D.L.Service Div. E-Commerce.
TERMS OF PAYMENT: You will be able to pay for the products ordered on our portal using the following payment methods
_______________________________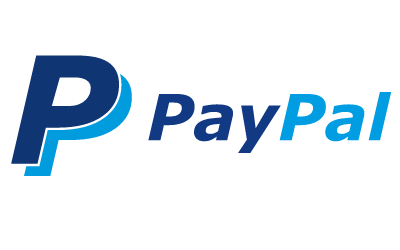 1) PAYPAL
D.L.Service Div. E-Commerce provides all the security and speed of payment through Paypal, a secure means of sending money, because it is possible to pay without sharing credit card data.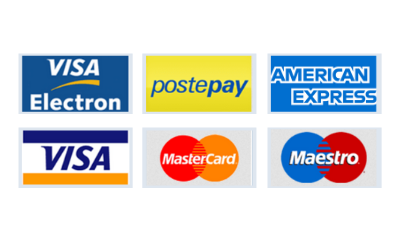 2) CREDIT CARD
By choosing payment by credit card you will be automatically directed to the website of the bank that will handle the transaction. The accepted credit cards are all those that rely on the Visa, MasterCard, American Express, CartaSi, Maestro circuit. The security of the transaction is guaranteed by a data encryption system that uses SSL (Secure Socket Layer) certificates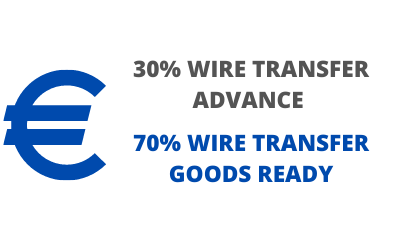 3) 30% ADVANCE PAYMENT WITH 70% BALANCE WHEN GOODS READY
By choosing this payment method you will have to pay 30% of the total order and the remaining 70% when the goods are ready for shipment. In this case, the customer will be notified two days before shipment in order to issue the balance transfer.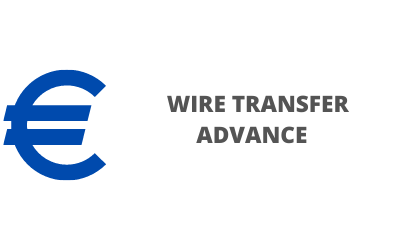 4) ADVANCE BANK TRANSFER
If you prefer to pay by bank transfer, you must send the accounting copy via email: info@ristorazione-refrigerazione.it or via WhatApp to n. +39 389 7940545. The purpose of the transfer must include the order number